Aithent Dispute Management Software: Resolve Disputes Faster!
Enhance your Dispute Process with ADM
Elevate your dispute management with Aithent's state-of-the-art software! Streamline your investigations and enhance productivity through seamless integration with your core banking system. Our intelligent features empower your staff and ensure your institution's compliance with Reg E norms, all while automating a substantial portion of your dispute process. Opt for Aithent Dispute Management Software to impress customers with swift and precise dispute resolution.
Key Features of ADM Include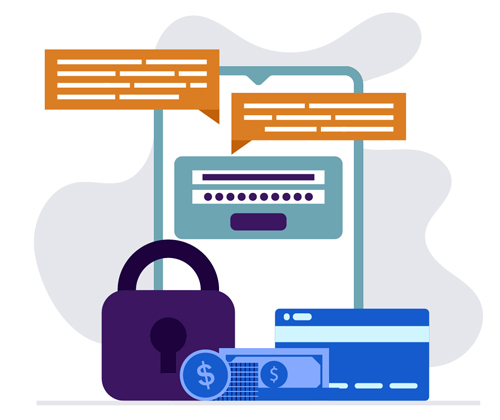 Aithent Dispute Manager (ADM)
ADM is an all-integrated Best-in-Class AI-powered automated platform for financial institutions. It supports the critical compliance functions of Banks and Credit Unions through configurable processes. It ensures that all the dots are connected reliably and consistently across channels.
To reduce delays and data entry errors, Aithent's Dispute Management Software, submits the information electronically and it is made available to all the branches and call centers. It also provides the flexibility to the institution to choose the option of the dispute being entered by the customer directly. The appropriate attestations can easily be attached, and Aithent Dispute Manager ensures that every dispute is routed to the right analyst for investigation.
Post COVID19 the need for smarter technology-based dispute management software has increased multifold in banks and credit unions, mainly due to the inability of legacy systems to handle complexity and volume of modern-day disputes. Aithent's dispute management software provides an automated end-to-end solution which increases the efficiency in investigating and settling the disputes in a timely fashion.
On the other hand, the rapid growth in credit and debit card transactions has seen a parallel spurt in unauthorized transactions; losses stemming from credit and debit card frauds have surpassed $7 billion a year worldwide. Handling unauthorized transactions and merchant disputes is critical to customer retention and mitigating fraud, operational and regulatory risks in banks and credit unions. ADM is the ultimate solution provider for such cases.
Real-Time Dispute Management Software
Aithent Dispute Manager is the market leading dispute management solution with support for merchant and unauthorized disputes.
Certified Partners
Our strategic partnerships ensure we deliver the optimum technology for the solution deployed for your business.
Aithent focusses on the technology solution allowing the Bank or the Credit Union to focus on the business problem.
Download Factsheet