Aithent Fraud Management Software: Optimize your Fraud Investigations
Streamline Fraud Investigations with AFM
Revolutionary Fraud Case Management Solution Tailored Exclusively to Elevate Your Fraud Investigations. Introducing Aithent Fraud Manager: The Only Case Management System Designed for Bankers, Your Ultimate Partner in Fraud Management. Meticulously Built by Experts at Aithent, We Grasp the Intricacies of Fraud Investigations and Comprehend the Hurdles Financial Institutions Face in Dealing with Fraud Cases.
Key Features of AFM Include
Aithent Fraud Management system truly enriches the fraud management process at a financial institution by leveraging powerful combination of functionalities that supports the fraud investigators in every aspect of the investigation workflow.
Fraud management teams have endorsed these functionalities for streamlining their fraud and compliance process: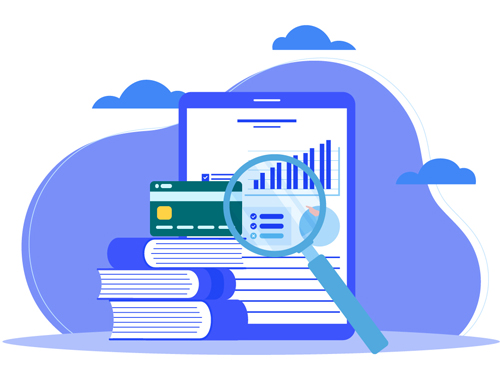 Aithent Fraud Manager (AFM)
It has the functionality investigators demand and the versatility that management requires to handle fraud and compliance matters of the highest complexity and severity.
AFM's enterprise-wide capability ensures that no investigative information falls through the cracks. AFM effectively evaluate the risk at your financial institution for all suspicious activity as well as to fully investigate all alerts, cases, and incidents.
AFM's electronic forms ensure that all incidents originating in branches are received by the investigation team. Configurable workflows ensure all the steps associated with investigating suspicious activities are completed reliably and consistently. Thus, all cases are handled, managed, and reported on properly for the best possible outcomes in a timely fashion. Key case management metrics are captured and the insight gained allows for safeguards to be put in place to curtail future acts of fraud.
The inventiveness and audacity of those who engage in financial crimes such as check fraud, loan fraud, credit card fraud, debit and ATM fraud, etc., are increasing and attacking financial organizations across multiple channels.
Identifying patterns and relationships associated with complex criminal activities to reduce institutional risk and vulnerability is important when holding the line on losses and reducing potential regulatory exposures. Legacy systems and manual processes limit the ability to thoroughly identify criminal activity, contain compliance risk, recover funds, and reduce losses.
With investigator staff workloads ever increasing, efficiency dwindles, and the process becomes less effective and more stressful.
To deal with such daunting challenges, organizations need a highly configurable, easy to use solution to not only streamline and automate, but also to efficiently and intuitively manage and control the entire investigative process.
Why Aithent Fraud Manager?
Certified Partners
Our strategic partnerships ensure we deliver the optimum technology for the solution deployed for your business.
Effectively evaluate the risk at your financial institution for all suspicious activity as well as to fully investigate all alerts, cases, and incidents.
Download Factsheet