Electronic Health Records (EHR)
Aithent EHR is a highly advanced, scalable Electronic Health Records system that is designed by a team that has over 30 years of experience in building systems for healthcare providers in the US and across the globe.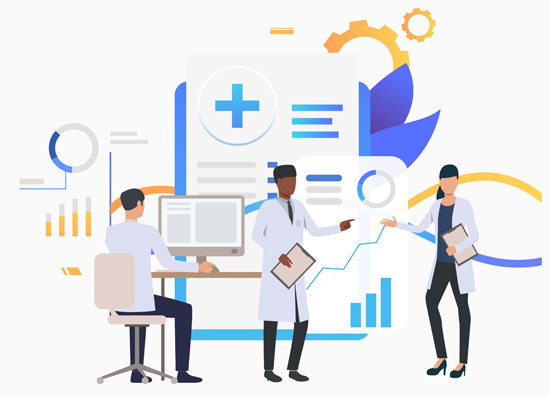 Trusted by leading agencies, Aithent EHR is built using the most advanced technology stack and includes functionalities that are meant to facilitate maximum automation and digitization of information related to patient data in a variety of health care settings.
Aithent's Electronic Health Records system comes equipped with a set of features that are designed to fulfill almost all the needs of the health care providers out -of-the-box and comply with the most stringent of regulations stipulated by the health care industry.
Aithent EHR comes custom built with the following features
Certified Partners
Our strategic partnerships ensure we deliver the optimum technology for the solution deployed for your business.
To learn more about our EHR system and how it can transform your healthcare practice, please download our comprehensive EHR factsheet. The factsheet provides detailed information about the features, benefits, and specifications of our EHR system, helping you make an informed decision about implementing our solution in your organization.
Download Factsheet