AITHENT TUBERCULOSIS SPECIALTY ELECTRONIC HEALTH RECORDS (ATSE)
Comprehensive TB Care Solution
Scalable specialty EHR
Digitally track TB incidents
Direct Observation Therapy (DOT)
Request Information
Aithent is committed to creating solutions improving public health. Our solution can track vaccines, drugs, diagnostics, offering digital tools, and innovative approaches to strengthening health systems. Our team includes experts from TB specialties. Together, we have developed, introduced, and scaled up solutions to the world's most pressing public health challenges, more specifically on Tuberculosis teaming up with New York City.

Patient Experience
Clinicals
Specialties & Ancillaries
Mobile

Managed Care

Population Health

Interoperability
Aithent Tuberculosis Specialty Electronic Health Records (ATSE)
Aithent Tuberculosis Specialty Electronic Health Records (ATSE) offers the following high-level features that are instrumental in tracking & monitoring TB population in geographies :
Identify, track, and verify individuals/patients
Record vaccination information as part of the individual's medical record and maintain
Handle scheduling, onboarding thousands of patients and their visits, hence scalable
Interface with 3rd party systems for seamless data exchange and reporting by leveraging HL7 standards via the built-in HL7 Engine
Prompt diagnosis
Optimal quality of care
Right diagnostic and treatment protocols
Effective and varying drug regimens leading to successful treatment of TB
Systems for treatment adherence
Patient support
High rate of treatment success
Why Aithent Tuberculosis Specialty Electronic Health Records (ATSE)?
Mobile devices have become ubiquitous and are being put to several new innovative uses. An app can be used to tackle the problem of tuberculosis by observing patient directly in their location helps in better diagnosis of both active and latent cases of the disease. The app can be used to enter data about suspected tuberculosis cases as well as existing ones and offering Direct Observation Therapy (DOT). Seamless integration of the offline TB observation data to the core Electronic Health Records system greatly reduces manual data entry steps.
With ATSE, your organization can focus on providing best possible patient care by integrating with EHR or silo all the way to managing all observation using ATSE itself.
Comprehensive Data Collection
A connected system improves tuberculosis patient outcomes while providing essential data to planners. All aspects of TB treatment attributes, the medication order, its dosage, frequency, duration, issue of the medication, subsequent dosage, if applicable, and much more information about the Patient's Tuberculosis management data is stored securely in the cloud.
Seamless Integrations
ATSE has an in-built HL7 engine that is part of the data interchange platform. Facilitates the secure exchange of information with external Provider systems like Laboratory Information Management System (LIMS), Radiology Information Systems (RIS) and regulatory reporting data for the or a similar regulatory authority using HL7 standards in real time.
Pull relevant case information directly from your EHR system by leveraging API specifications. Integrations are available for Patient data and, Medication details. ATSE easily integrates with third party systems to transmit patient information to other EHRs & state level TB registry like Maven.
Transmit regulatory and compliance data required by the Centre for Disease Control (CDC) and other regulatory institutions.
ATSE can seamlessly generate data in XML/CSV formats and transmit it to other systems.
Electronic Capture of Signature
Configurable electronic signature support for patient consent and administration records.
Notifications
Text message reminders – Notifications are received by patients about Appointment confirmation, reminders to get their Direct Observation Therapy, Medication, their upcoming visits, etc., if the patient provides consent to receive such notifications.
Workflows
Create specialized workflows to ensure that the appropriate procedures are being adhered to by providers in imparting TB patient care.
Improved Staff Productivity
Reduce manual inputs by reading bar codes of medications being prescribed, specimen labels on labs being ordered, lab manifest, etc.,
Audit Trail
ATSE maintains a complete audit trail of every step taken to treat Tuberculosis of a patient.
Comprehensive Reporting and Oversight
Generate print ready reports of all Tuberculosis management attributes quickly. Also, includes reports to track the efficiency of the staff in imparting patient care.
Interactive Dashboards
Interactive dashboards for the Providers to track all aspects of TB treatment administration.
Patient Portal
Realtime access for patients through the Patient portal to request for appointments.
MOTS EHR – Modifiable Off-the-shelf EHR solution for your agency's custom needs
Aithent understands that healthcare is shifting from care delivered on-site towards on-demand, anytime, anywhere care that is continuous and integrated across all channels. This means that the software solutions supporting your care practice also should evolve to meet the rising challenges in offering high quality health care through multiple channels. This requires custom made EHR system to suit your practice specific care setting. Aithent can just deliver it.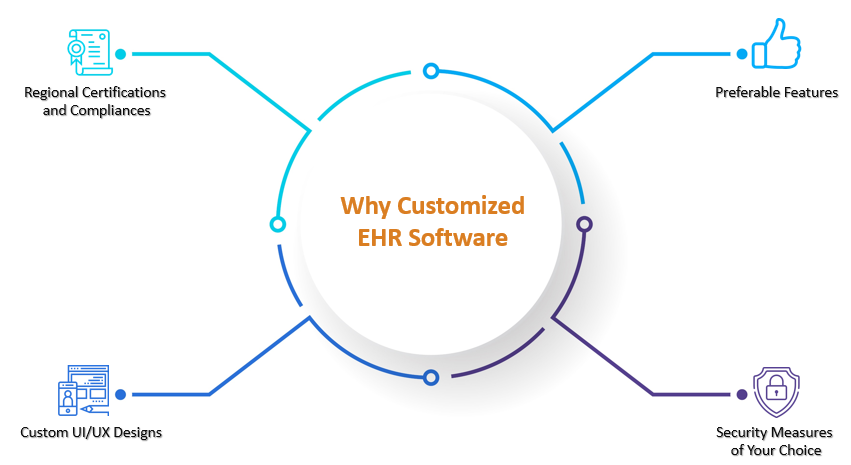 Aithent partners with City and State health care agencies and empower them to gain a competitive advantage in the rapidly evolving healthcare industry. Aithent's products and solutions are designed to help health care providers manage their day-to-day operations efficiently by gaining access to advanced technologies, eventually offer highest class of care to patients.
Aithent also provides service to customize the EHR solution to tailor to the needs specific to your own organization. Such custom EHR systems are proven to have improved productivity and enhanced care to the patients. Such customizations offer Care Plans specific to your practice/speciality, there by making the system tailored to the needs of your own care vertical.
Allow Providers to Focus on Care
We partner with city health care agencies and empower them to gain a competitive advantage in the rapidly evolving healthcare industry.
Help your health care providers manage their day-to-day operations efficiently, offer highest class of care to patients and gain access to advanced technologies.
Build on top a proven healthcare framework. Covers the needs of Industry and regulatory standards and compliance.
Customize the solution to tailor to the need's specific to your organization.
Customizable Provider schedule/patient onboarding.
Care Plans specific to your practice/specialty.
Custom EHR implementation similar to the New York City Department of Health and Mental Hygiene.