Enhance your Organization's Operational Efficiency
Business Process Management Platforms
High-value, Flexible, Scalable Solutions
Make your Business Intelligence Actionable
Companies and governments of all sizes trust Aithent's expertise and solutions to solve their operational challenges and meet their digital transformation needs.
Aithent has helped advance operational efficiency and performance by developing and applying technology in uniquely effective ways.
Learn More
Improve your Dispute Process
Aithent Dispute Manager can be shared by geographically dispersed branches and call centers ensuring that every dispute is investigated in the same way, maintaining your institution's brand image.
Learn More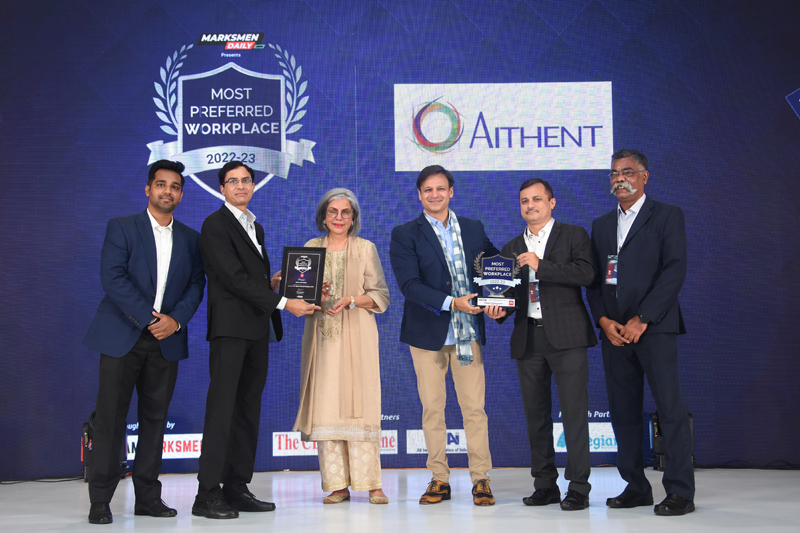 Aithent recognized as a "Most Preferred Workplace of 2022-23"
Aithent was recently recognized as a "Most Preferred Workplace 2022-23," presented by management consulting firm Team Marksmen, in association with Media Partner India Today.
Looking for more information, visit the Aithent Press Archives if you don't see what you're looking for we'd be happy to accommodate your need contact us.
Learn More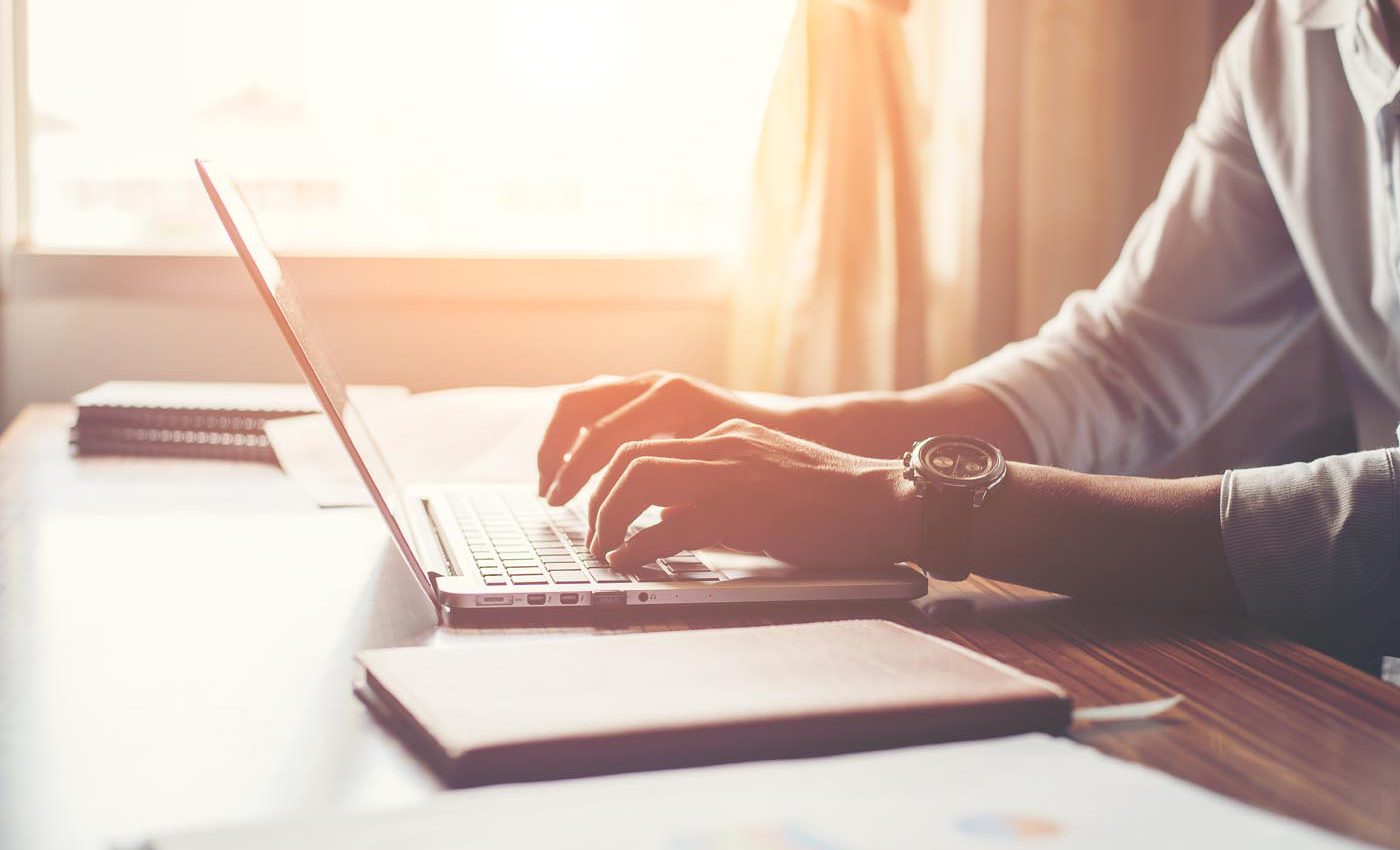 Stories from our Customers

"Working with the staff at Aithent was a pleasure during implementation. The staff at Aithent has been great, as they have been easy to reach and they are proactive and friendly. They were very nice and quick to solve issues that arose. It was very much appreciated."
Health Facilities Inspection Manager
"ALiS has allowed us to automate renewals for personnel licenses providing improved customer service as individual's don't have to wait two to three weeks before their license is renewed and has saved a significant amount of staff time. Before implementing the Aithent system we did not take credit cards, with the system in place we now take walk in credit cards, online credit cards and e-checks which has significantly reduced our workload processing manual checks. The staff at Aithent has been great, as they have been easy to reach and they are proactive and friendly."
Health Facilities Inspection Manager
"Initiating Child Care Licensing into an online system was a long time in coming with all the growth the program has experienced in the recent years; however, it has been made all the more worthwhile in its cultivation with the support, assistance and commitment provided to us by the Aithent staff. ALiS has become a centralized location for all of our facility information, streamlining our inspection and investigation processes, and enabling us to better track and access information requested from the public."
Child Care Facilities Surveyor Supervisor
"I can't say enough great things about ALiS! Your team has provided an exceptionally smooth and timely project implementation- less than a year, wow! We love the system! The benefits of using this ALiS are already evident. I've enjoyed working with you, and the product is outstanding. This system has cut our application turnaround time from weeks to days, and in some cases, hours! We've integrated the system into our internal business processes, allowing for more complete and correct information gathering, which has led to the most accurate reporting we've ever had. ALiS allowed us to get back to engaging with the people we serve, instead of their paperwork."
Have you been able to process more complaints (over any given timeframe) since the install of the software?
YES! The simplicity/ease of inputting a complaint and that automatic tracking of each complaint as a separate case has enabled us to confidently and continuously encourage ALL employees to submit complaints through the system. Prior to installing Aithent, we were using a home-grown Access database that was essentially just a record keeping system. It offered no lift to process. With Aithent – the system makes the process easier, enabling more complaints to be efficiently managed and eliminating a lot 'extra' and unnecessary steps.
---
Delepine Jeffrey
NBT Bank
Has the Bank been able to reduce risk and if so, how?
The ability to demonstrate to regulators that we have a program that ensures consistent, and prompt complaint response certainly reduces risk. Aithent provides a software solution that helps do that – so yes, Aithent absolutely contributes to reduced risk.
---
Delepine Jeffrey
NBT Bank
How has AFM helped the Bank during audit process?
Our ability to customize reports has helped with both Audits and Exams. We have conditioned our auditors and examiners we can give the detailed reports/lists of all complaints…with sufficient labels/categories for them to identify the complaints they want more detail on.
We then follow up with customized reports, that provide all the details for the individual case. All without needing to have auditors or examiners getting into the system and needing to train them on how to navigate. This flexible reporting has been a difference maker for audits/exams.
---
Delepine Jeffrey
NBT Bank
How has AFM helped the Bank with management reporting?
The ability customize and build our own reports, real-time has been very powerful. If for any reason we're not able to 'reach' any data we want or need that is in the system, Aithent support has always been responsive and helpful. It's great having a system that gives me confidence that I'll be able to build anything I want/need.
---
Delepine Jeffrey
NBT Bank
What specific benefits does the Bank accrue from the use of AFM?
Complaints are a constantly evolving area. The most valuable feature that Aithent provides is the ability to quickly customize/configure things without having to get bogged down with tickets and unnecessary bureaucracy. This came in handy on multiple occasions.>

During COVID, we were quickly able to create a 'Tag' note type, that enabled us to add COVID as a keyword for complaints of all topics/subtopics…so we could measure pandemic specific complaints within our metrics.
Same was true for PPP, and when we have a merger/acquisition using the 'Tag' note type.
This was all possible because the system allows us to instantly create a 'Tag' note type, and we trained everyone and had it up and running same day, with reporting able to pick it up immediately as well.




---

Delepine Jeffrey

NBT Bank
How does the Bank measure the productivity of the analysts?
Our primary concern is meeting our policy service levels. We strive to have 100% of all complaints addressed within 30 days (or earlier, when required for regulatory complaints). The Aithent dashboard helps us monitor that and quickly see when a case gets outside of 30 days.
We then track these service levels as KRI…striving for 90% or more within 30 days.

We currently apply a simple calculation of open date + 30 days to assess timeliness. However, there are times when a regulatory complaint can be complicated and require more time. When the regulators grant an extension, the 'policy' deadline can go beyond 30 days. When that happens, we currently count those as 'outside' policy – even though they're meeting regulatory expectations.




---

Delepine Jeffrey

NBT Bank
Could you please provide information or insights regarding the support offered by Aithent?
There are really 2 types of support I want to highlight:

When there is a problem/issue, and something isn't quite right…the support team is always prompt to acknowledge receipt of the issue and they always communicate very well so we know exactly what they're doing and what is needed, how long it could take, etc. We really appreciate that.
The other type of support is on the 'innovation' side. This is one area that I do REALLY appreciate. They are always open to hearing about our experience and helping us find ways to make things better. No idea is stupid or off the table. They've done some really amazing things to help us continuously improve our complaints program, and it's very much appreciated.
Honestly, it's this level of partnership and ability to quickly adapt and improve is why I prefer Aithent for handling complaints.

We can't possibly pre-plan for every possible complaint. So systems like this, with support like Aithent that enable quick customization are crucial!




---

Delepine Jeffrey

NBT Bank