BPO: Opportunities and Challenges with AML Outsourcing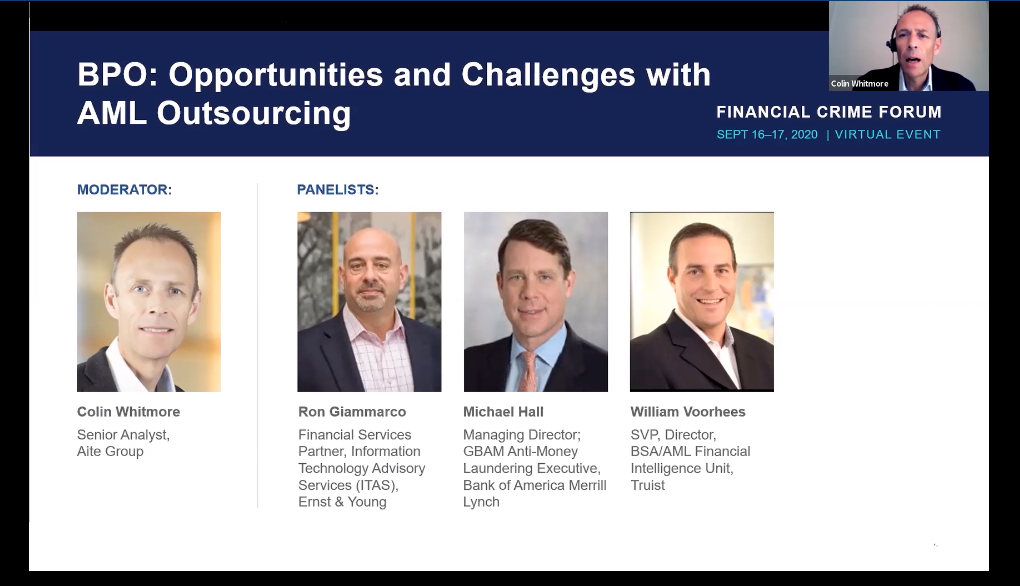 FINANCIAL CRIME FORUM
SEPT 16-17, 2020 | VIRTUAL EVENT
As co-sponsors of Aite's recent Financial Crime Forum, we at Aithent and Quinte were encouraged to hear respected industry thought leaders validate our point of view that:
New technologies – such as AI and ML – as well as human operational support, are required to address Fraud and AML needs;
The speed of market change requires that FIs can ramp up and ramp down back-office support quickly;
Technology will always have limitations, and human intelligence and decisions are required for high stakes investigations and surveillance;
The outsourcing goal for FIs should be better, faster, less expensive solutions.
To learn more, visit www.aithent.com or www.quinteft.com.
About Aithent Inc.
Aithent creates high-value solutions for the information management needs of Government, Insurance, Banking and Healthcare organizations around the globe. On a consistent basis, the solutions yield higher productivity, higher profitability, and higher satisfaction for their customers' customers.
Since 1991, Aithent has helped advance operational efficiency and performance by developing and applying technology in uniquely effective ways.